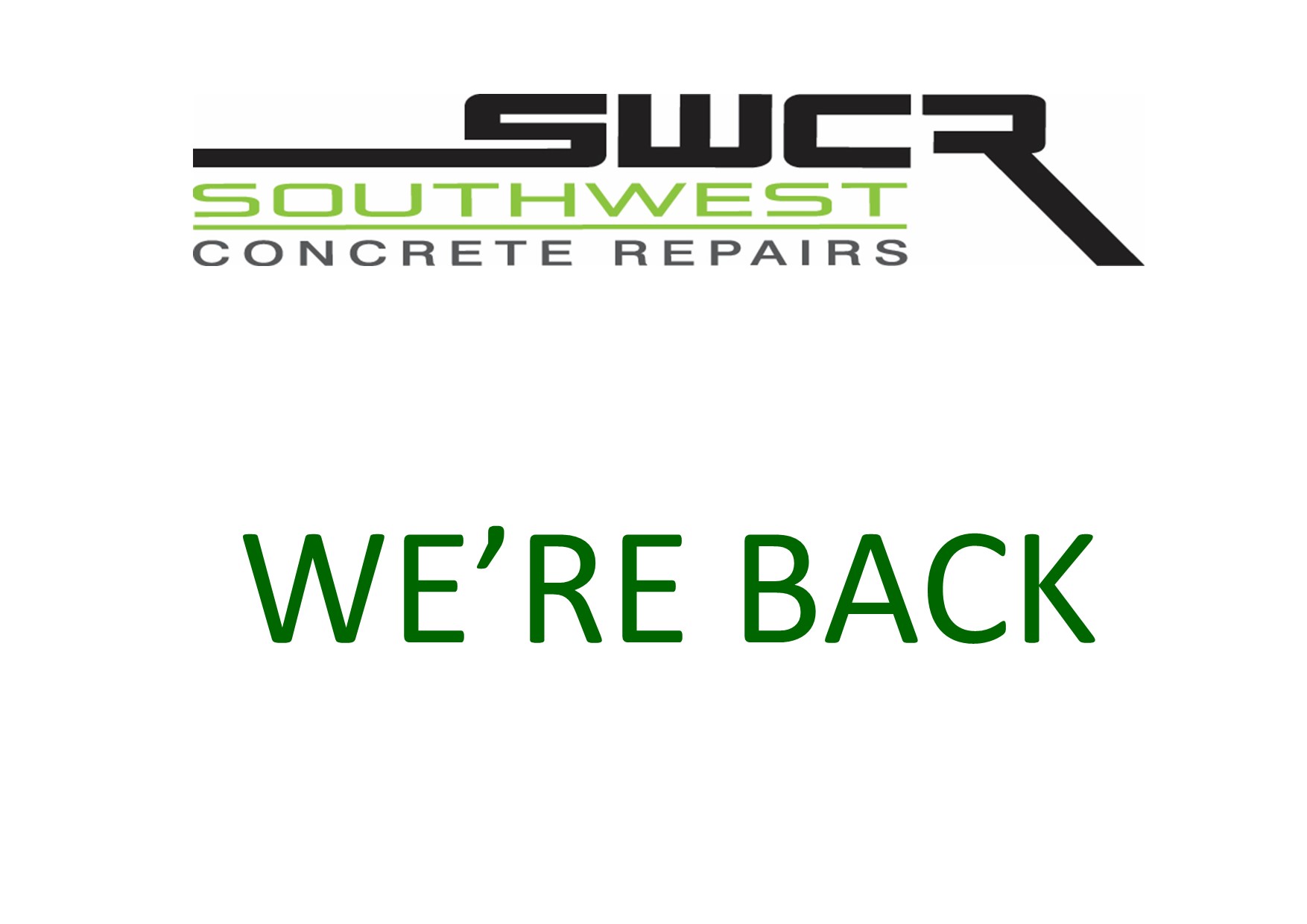 WE'RE BACK
At the end of March 2020, South West Concrete Repairs Limited were forced to make the decision to Furlough all its Office Staff and Operatives due to the national Lockdown put in place by the Government.
The business remained open through the two directors who carried on working from their respective homes.
It wasn't until 1st June; South West Concrete Repairs were pleased to be in a position to return to work and start offering our services again.
Over the last month, we have all been very busy getting the company back to a degree of normality, ensuring compliance with the government guidelines surrounding COVID-19 along with some extra controls introduced to make sure that all our Staff and Visitors are kept safe.
Despite the pandemic interruption, we have been very fortunate to have won various projects, as well as receiving new project enquiries which we are working on ready to send back to our clients.
Despite the bust period through June, we have been re assessed and retained our ConstructionLine: Gold Accreditation and our Achilles UVDB Accreditation.