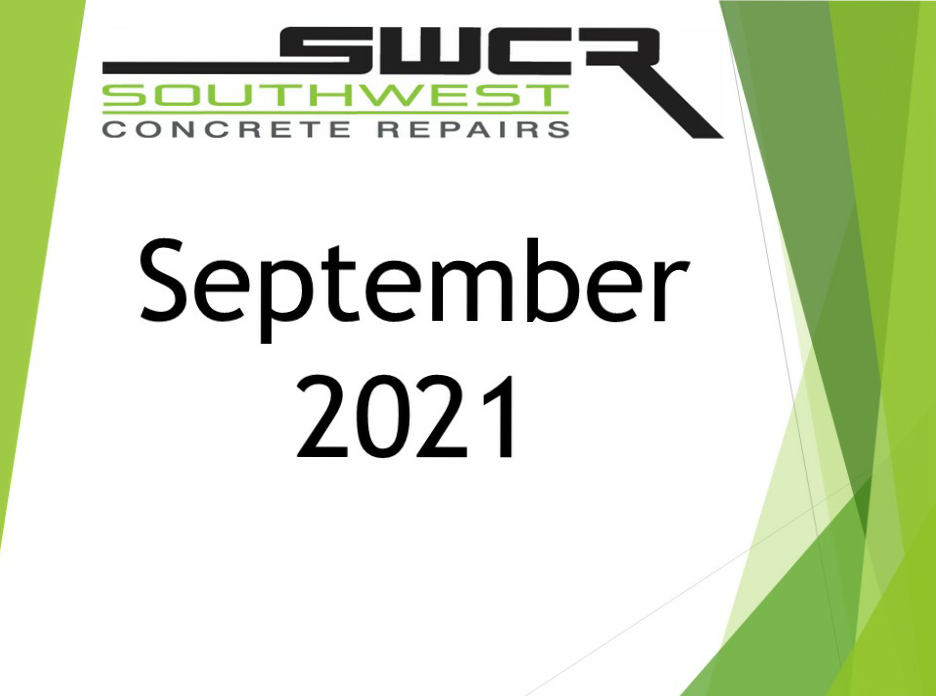 September 2021
It's as busy now SWCR as it was in January with work booked in as for ahead as February 2022.
106 quotes sent out to clients
7 quotes being worked on
44 projects won this year
Projects we have completed over the summer:
Concrete Repairs and Replacement Reinforcement Bars to Harbour House Residential Care Home, Bridport
Survey & testing works at Montpelier Primary School, Plymouth
Concrete Repair works at Notterbridge Depot, Cornwall
Concrete Repair works to Redcliffe Bascule Bridge, Bristol
Returned and completed Roof Coating works to Avonmouth WRC Generating Building
Returned and completed Anti-Carbonation Coatings to The Shoreline Restaurant, Paignton
There have been 2 new Case Studies added to our website with 3 more in the making to be added over the next few weeks, so watch this space.
The 3 new operatives we employed earlier in the year are settling in well and continue to grow with the company.