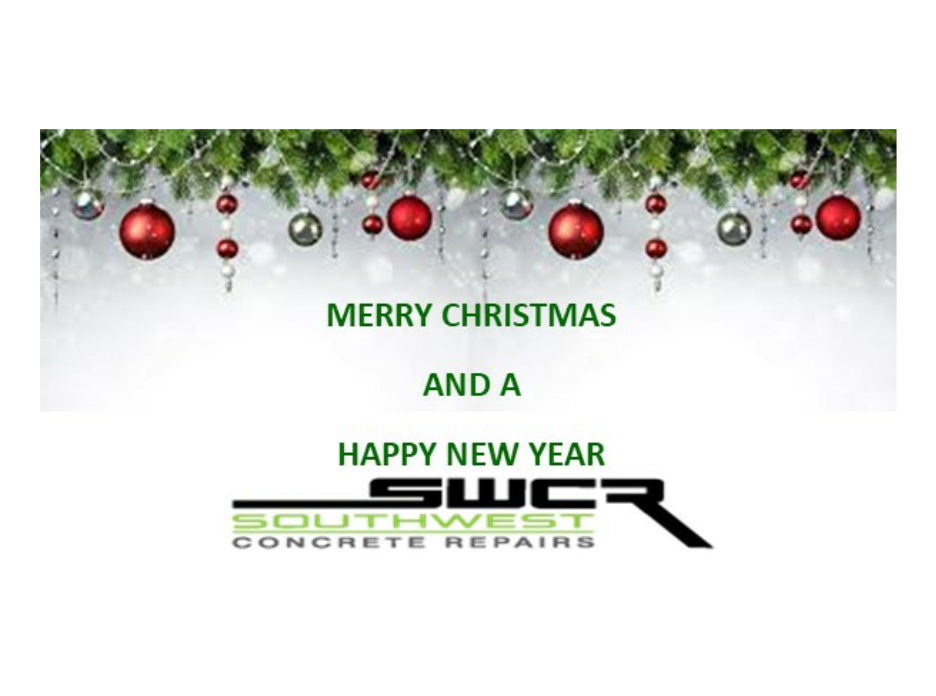 Merry Christmas 2020
2020 has been a tough and unpredictable year for all.
SWCR have been very fortunate to have had a continuous work since our return from furlough in June 2020 with project such as:
Concrete repairs to Premier Inn, Exeter
Coatings and Concrete Repairs to Keat Street flats, Plymouth
Various Concrete Repairs works to Devonport Towers, Plymouth
Joint and Crack Repairs to BTC Factory
Concrete Repairs to Carrick House, Bristol
Concrete Repairs to Plymouth Life Centre
Concrete Repairs and Carbon Strengthening to Harbour View, Torquay
Concrete Repairs to St' Michael's Academy
We are also coming back in the new year to 11 confirmed projects which will give us further continuous work until April 2021.
With this we would like to say a big Thank You to all our Clients and Suppliers for their support throughout 2020 and we look forward to working with you in 2021.
Merry Christmas and a Happy New Year from all at South West Concrete Repairs LTD