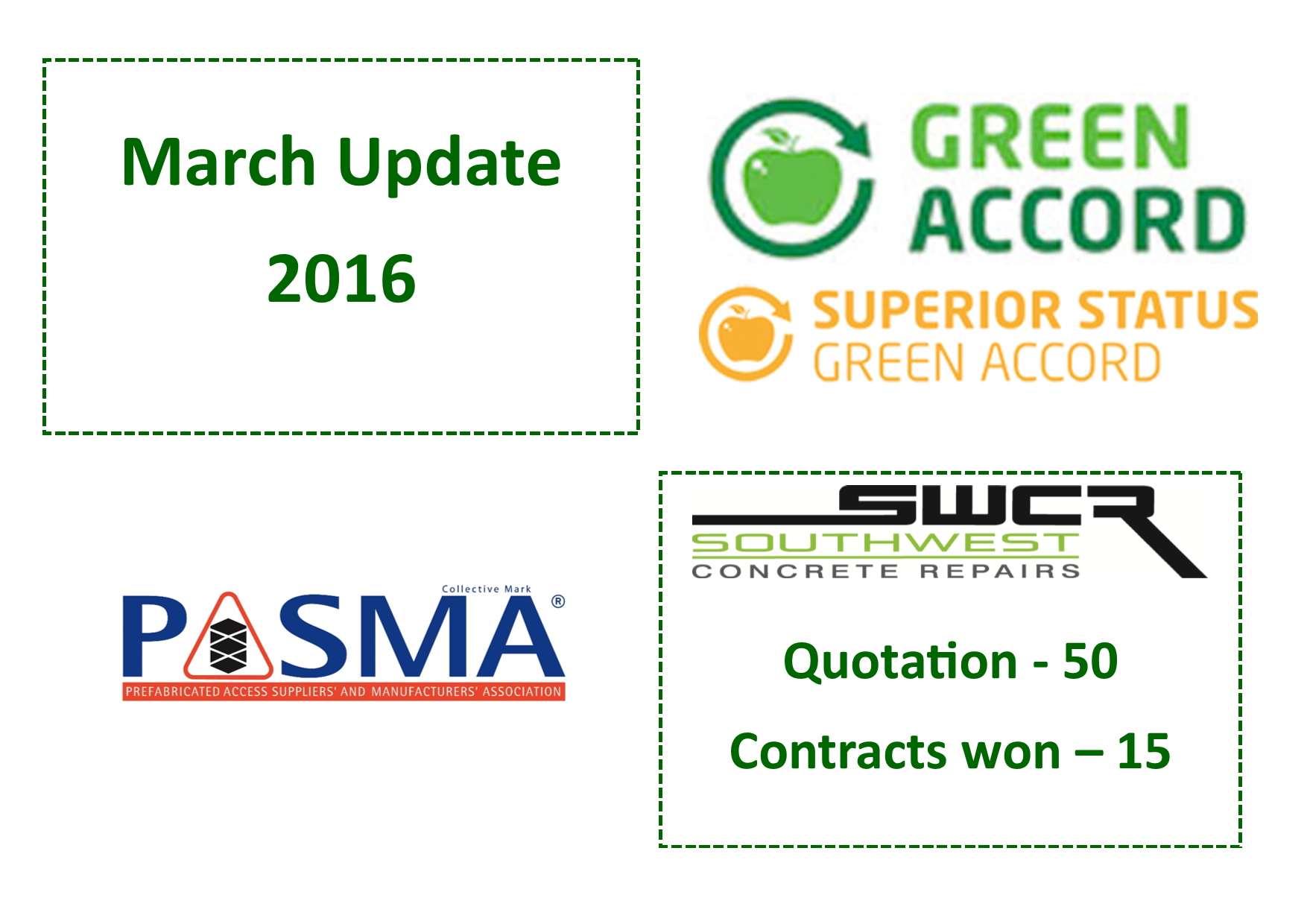 March Update 2016
Although it has been a steady month for Quotations and Contract wins, it has been very busy out on site. Our operatives have been working hard to complete the project at Princesshay Shopping Centre, Exeter.
We have completed another 14 quotations, which brings our total to 50 this year.
We have also won 1 contract bring our total to 15 this year.
This month has also seen us gain a new accreditation with Green Accord and also our renewal of our CHAS Accreditation. Well Done Team.
More training was completed by one of our operatives this month, when then renewed their PASMA qualification.
April is looking like a promising month, in the first few weeks we will be returning to Huller House in Bristol where we will be completing some extra works to support the client with their project.