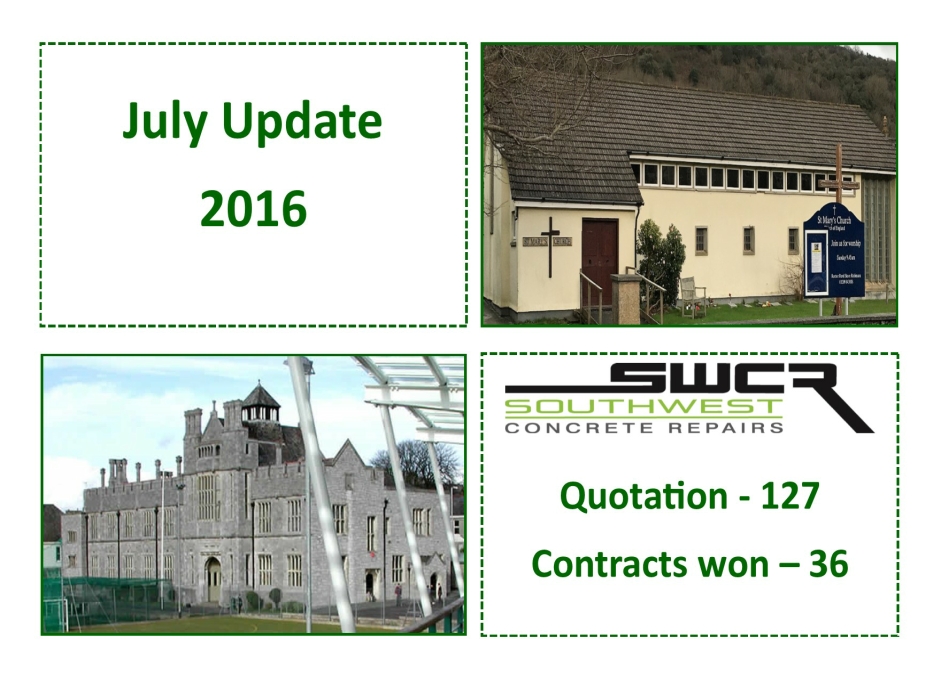 July Update 2016
A lot of new enquiries have been received over the last couple of months and we have now sent out:
12 Quotes in June
21 Quotation in July
We have now also won another 9 projects which brings our Yearly total to: –
Quotations = 127
Contracts = 36
In June we carried out concrete repairs and coating works to the window surrounds at St Mary's Church, Portreath. (A Case Study is currently being created and will soon be uploaded to the Projects page on our Website.)
And also, Joint repair to Herman Miller Building in Bath and Repairs and Testing to Mary Newman Building in Plymouth University
Next month we will be starting works at Plymouth College, Princesshay Exeter (Additional to previous contract) and Ashwell Lane in Glastonbury.