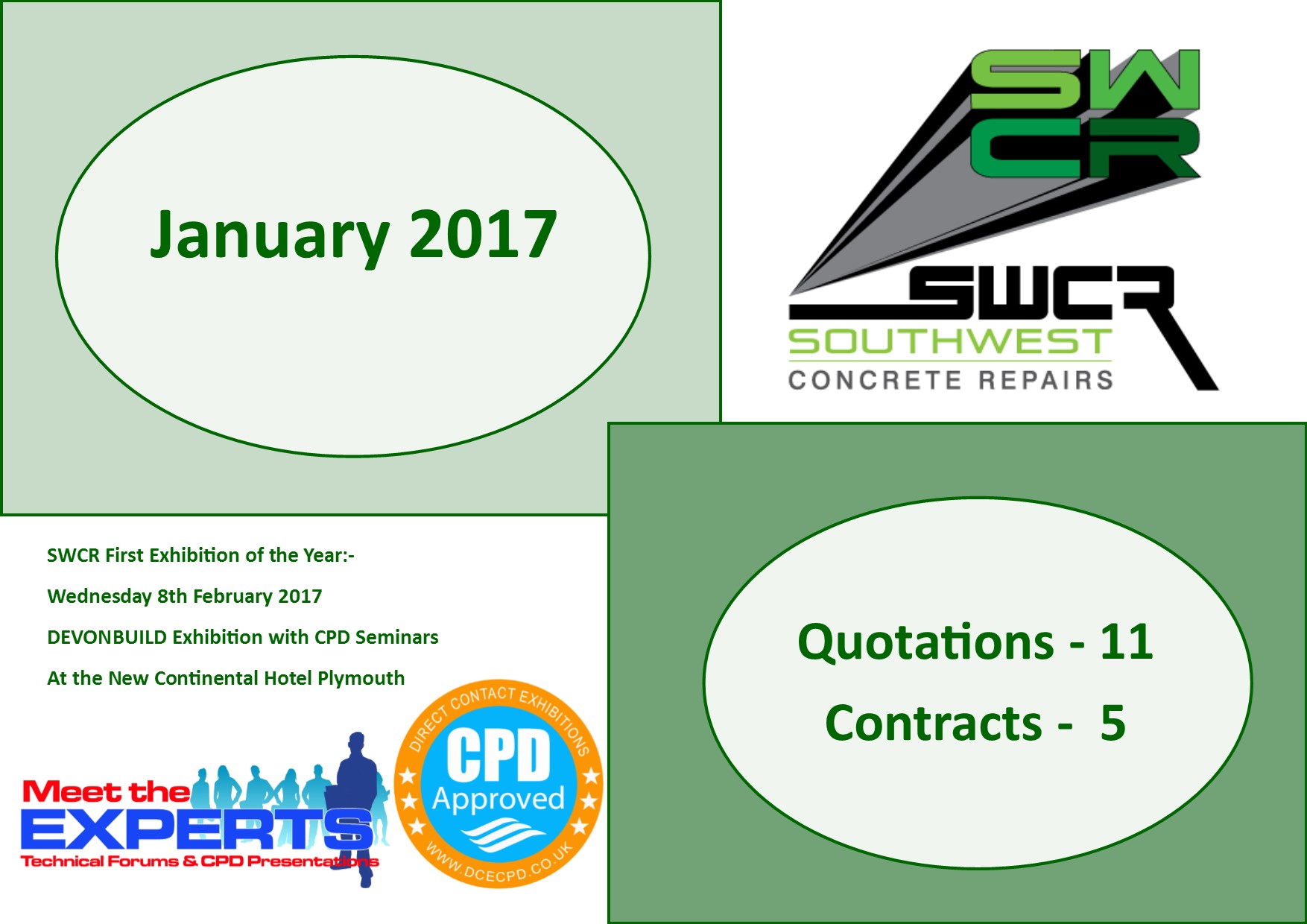 January Update 2017
With a Major project started in the second week of January and a few other large projects in the pipeline, 2017 is set to be another very busy year for SWCR.
We have already sent out 11 Quotations since being back after the Christmas break and have already won 5 Contracts (most of which priced in 2016). We are also currently working on 7 other Enquiries.
We have our First DCE Exhibition of the year coming up on the 8th February at the New Continental, Plymouth. This is a CPD event and anyone interested in attending can contact us via the website or by phone for a personal invite.
www.directcontactexhibitions.com/cpd-events/devonbuild_388/
Over the next few weeks we will be putting together some new Case Studies for projects completed in 2016 which will be added to our website.