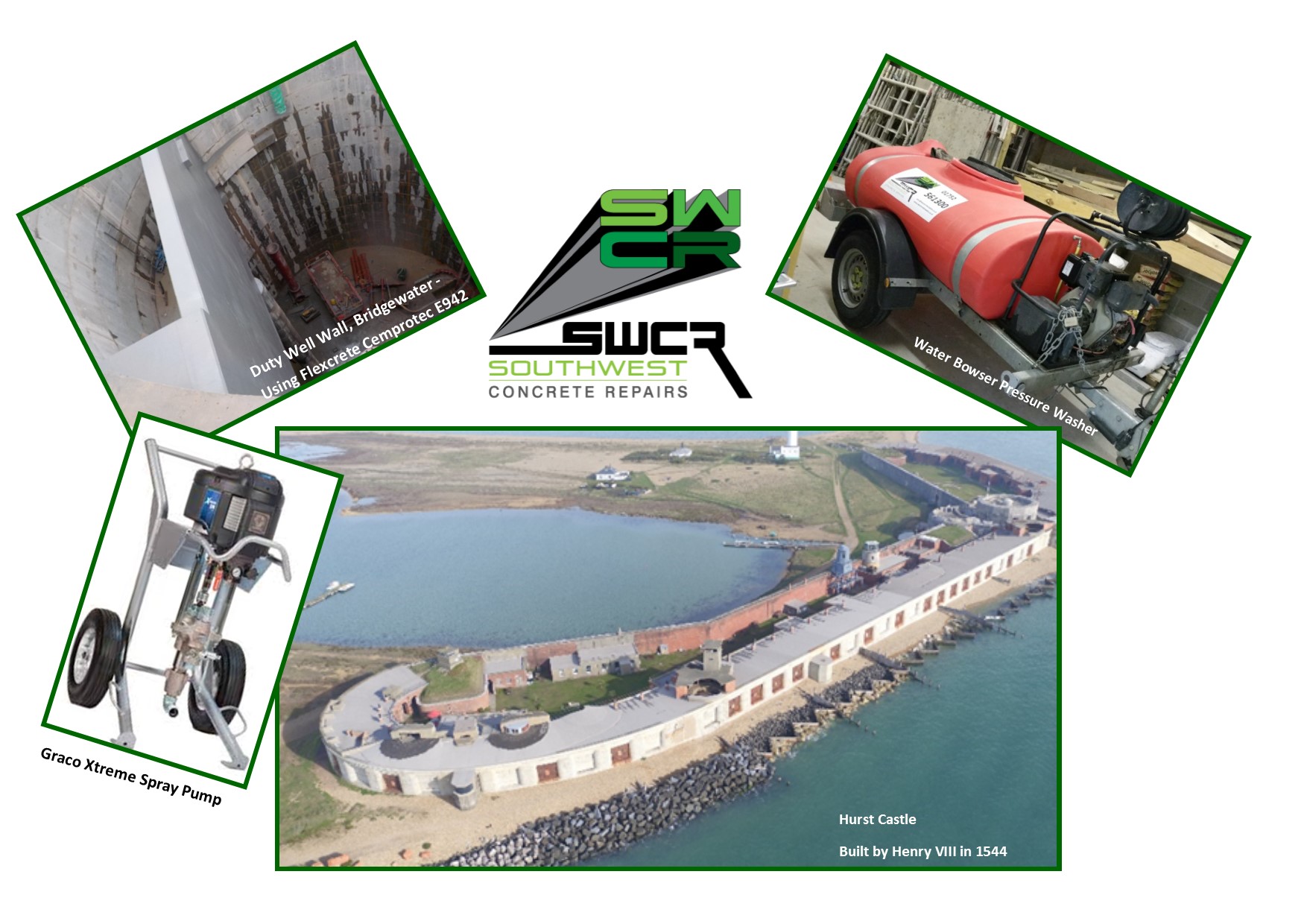 February & March 2017
Quotation sent – 44
Contracts Won – 10
This brings our quotations sent out this year so far to 55 and a total of Contracts won to 15
In February we did our first DCE Event of the year, which was held at the New Continental Hotel, Plymouth. It was a great day and we are very much looking forward to our next event at The Civic Centre, Beacon Technology Park, Bodmin on the 9th May 2017.
For anyone who would be interested in attending the event, please click the link below and follow the instructions or pop us an e-mail and we will be more than happy to register your interest.
http://www.directcontactexhibitions.com/cpd-events/cornwall_building_control_406/ 
We have just received confirmation of our CHAS Accreditation for another Year. This will be our 9th year running.
 Following a successful project using a sprayed cementitious coating Flexcrete Cemprotec E942 to treat an internal wall at Duty Well in Bridgewater. We decided to purchase the Graco Xtreme Spray Pump with Hopper. We have already used our New spray pump on a project for Interserve at Hayle STW which was another great success.
Our latest addition to our vehicle fleet is a New Vauxhall Corsa Van, which will be used for site surveying works and as a support vehicle for the larger projects.
We have also purchased a Water Bowser Pressure Washer which we can tow to projects where getting water to right place can be problematic.
One of the more interesting projects we are about to embark on is Hurst Castle.
Sited on the seaward end of the shingle spit at Milford-On-Sea in Hampshire, the castle was built by Henry VIII in 1544.
We are anticipating some technical challenges in trying to make the repairs as effective as possible whilst still being sympathetic to the buildings history and current English heritage status.