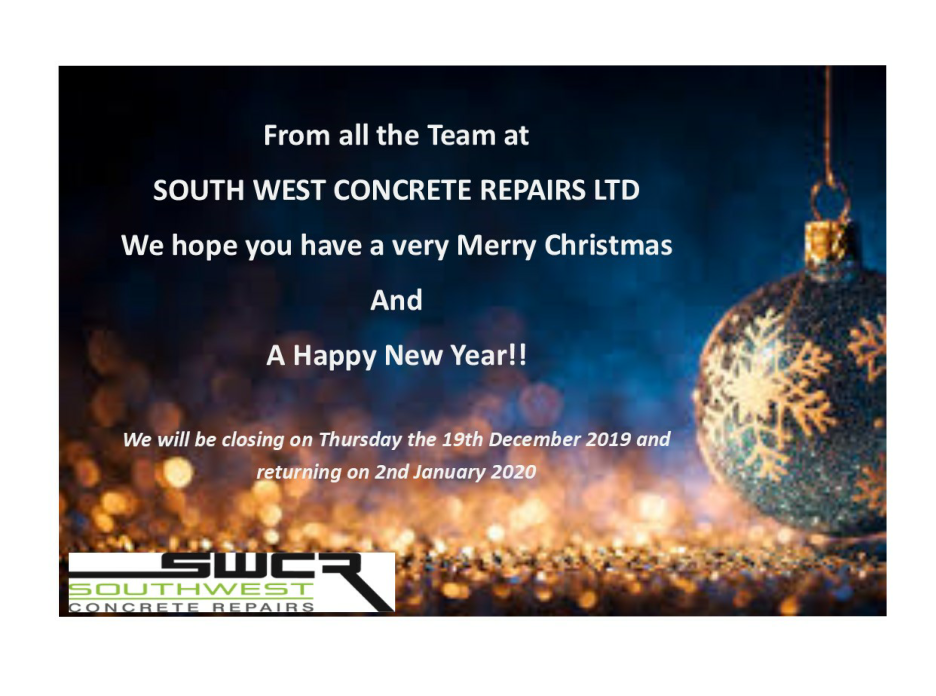 Christmas 2019 Update
September:
Batsworthy Windfarm – Waterproofing works to electrical pits
Shaftesbury STW – Further repairs works to sludge tanks
Mortimer House, Exeter – Concrete Repairs to Defective Lintels
Santander, Plymouth – Concrete Repairs to Defective Window Surrounds
October:
Porlock STW – Survey works to Sewage treatment tanks
Tinside Lido, Plymouth – Resin Injection and Waterproofing works to the lift pit
Padstow – Concrete repairs and steel treatment to RSJ
November:
Porlock STW – Concrete Repairs and Rendering which were highlighted in our Survey in October
December:
Porlock STW – Additional Repairs works to Sewage tanks
EDF, Plymouth – Survey and Testing works to the EDF Building
Keat Street – Concrete Repairs to several properties over 4 blocks of flats
Devonport EFW – Casting of new plinths for new racking installation.
Pavilions Ramp, Plymouth – Concrete Repairs, Steel Protections and Levelling coatings to beam, columns and plinths to give extra cover to Steel Reinforcement.
It has been very busy 2019 and are looking forward to a busy start to 2020 as well.
We would like to take this time to wish everyone a very Merry Christmas and a Happy New Year!