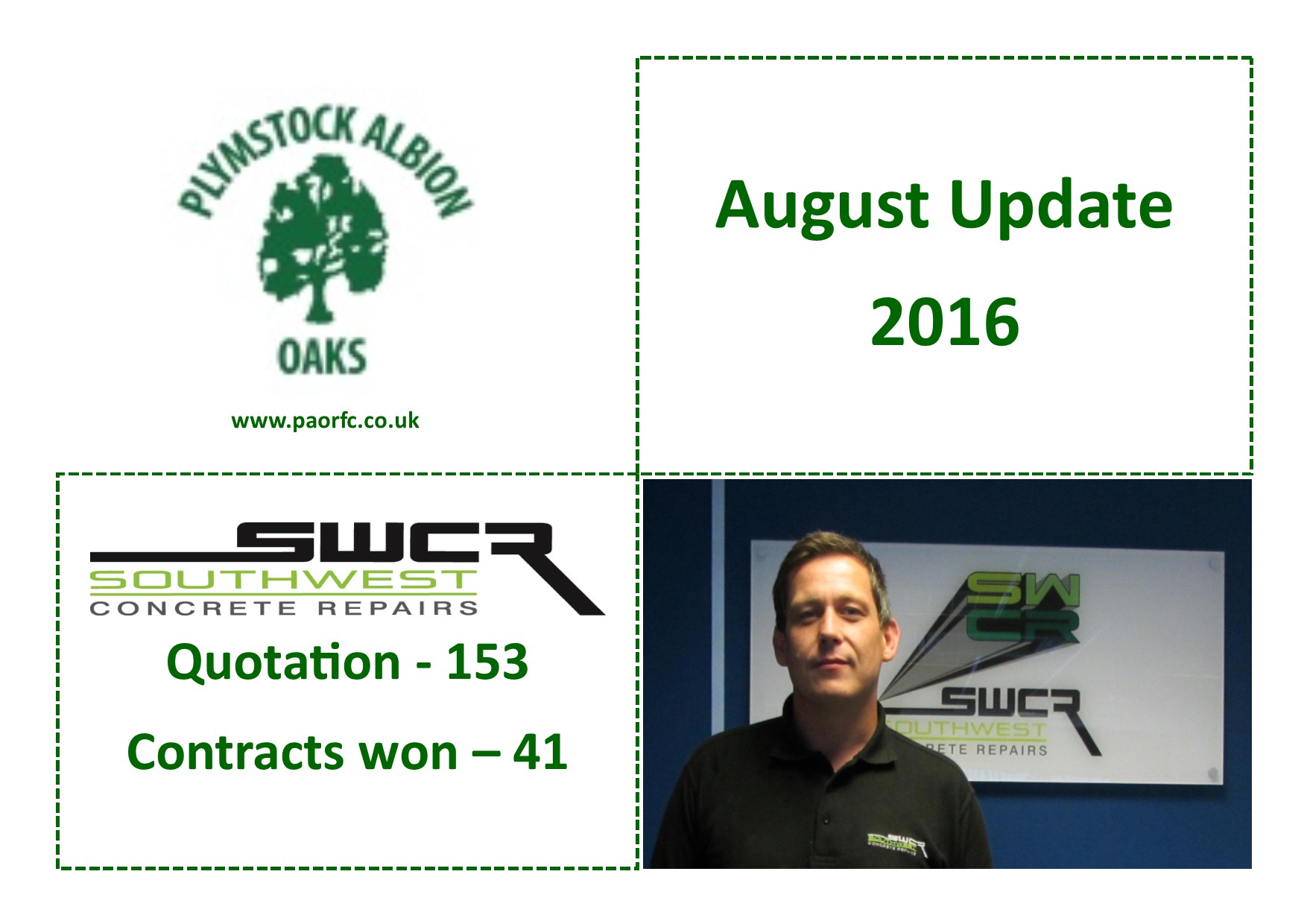 August Update 2016
Quotation have been sent out quickly this month with a total of 26 at the end of August. This now brings our Yearly total to 153.
Another 5 Contracts have been won bringing the yearly total to 41.
In April, we took on a New Trainee Quantity Surveyor, Liam. After a few months working Part-Time, whilst he completed his Degree studies, he is now on board with South West Concrete Repairs Full-Time.
He is fitting in with all the Team and we hope that this continues – Welcome to the Team Liam.
We are also very proud to announce that this year we are sponsoring Plymstock Albion Oaks Rugby Team.
We would like to wish them Good Luck for the season.