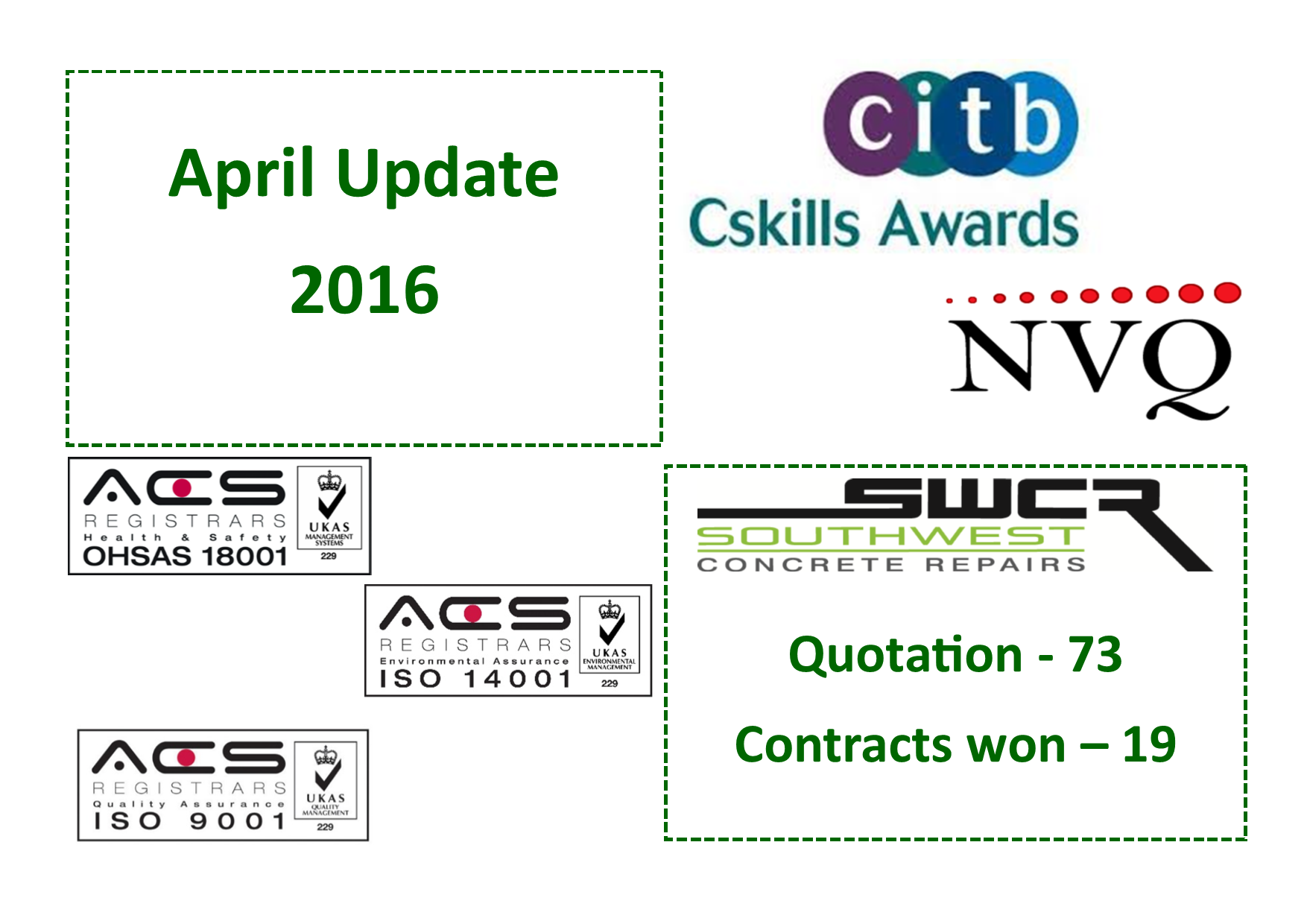 April Update 2016
At the beginning of April we completed the works at Princesshay Shopping Centre in Exeter – another successful project, a case study will be uploaded soon.
We have also completed some extra works at Huller House in Bristol.
Another 23 Quotation have been sent out bringing our total to 73 this year.
We have also won 4 more contracts this month bringing the total to 19 for the year.
In other news:
We have appointed a Trainee Quantity Surveyor, Liam, this month. Currently working part-time whilst studying at Plymouth University.
All our operatives have now received their Certificates in NVQ Level 2 – Concrete Repairs.
Our yearly internal audits for ISO 9001, ISO 14001 and OHSAS 18001 have been completed in readiness for our Official UKAS accredited audits at the end of May beginning of June.
SSG Training and Consultancy LTD have carried out their yearly assessment under our Safe Contractor scheme and our systems were highly commended again.